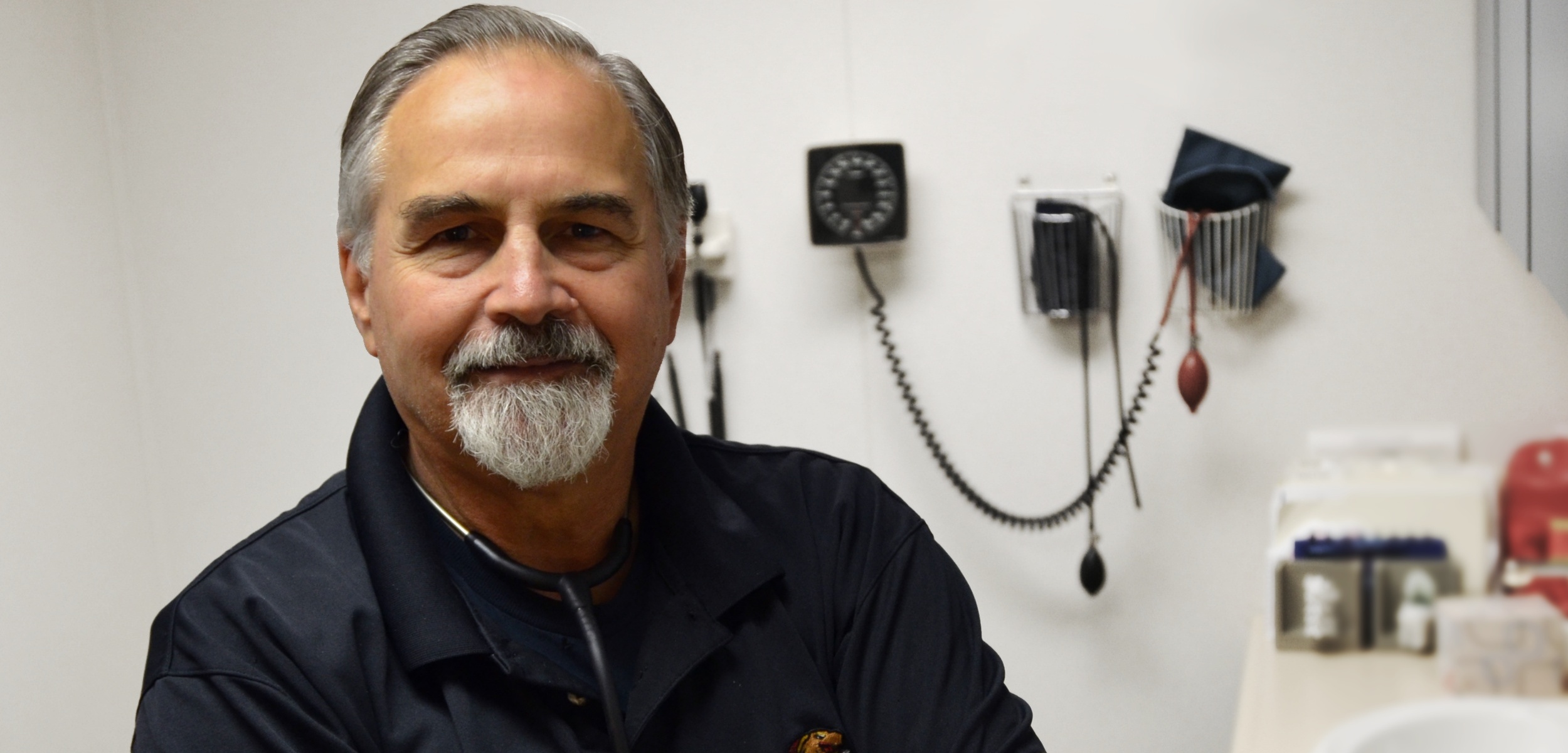 Dr. Robert Ternes is the senior member of our physician staff. He was raised in the San Francisco area of California graduating from Saint Mary's College of California, in 1968. He earned a Master's degree from San Diego State College in 1971.
He attended Temple Medical School in Philadelphia from 1972 – 1975. While there he received an excellent education in clinically oriented medicine.
Dr. Ternes left Temple for nearby York Hospital where he completed a rotating internship, a year of surgical residency and two more years of internal medicine residency. His four years at York he regards as having the greatest impact on his practice of medicine. The excellent attendings in all disciplines and the supportive influence of his fellow residents in an environment oriented towards community hospital medicine lead naturally to Waynesboro Hospital and community.
He began practice in 1979, dividing his time between office practice with Waynesboro Internal Medicine and hospital practice including assisting in intensive care management of patients. After years as an admitting physician at Waynesboro Hospital, he worked from 2006 to 2010 as a hospitalist . At present he is attending to his medical practice and works at the hospital on a limited basis doing stress testing.
Dr. Ternes' son, Seph, works in film and video and is living in Hollywood. His daughter Lea and her husband Rob McFall are in the United States Navy. They are currently stationed in Yokosuka, Japan along with their daughter Elle, an active and hilarious one year old who keeps her parents busy and her grandparents joyously entertained.
Dr. Robert F. Goldman, MD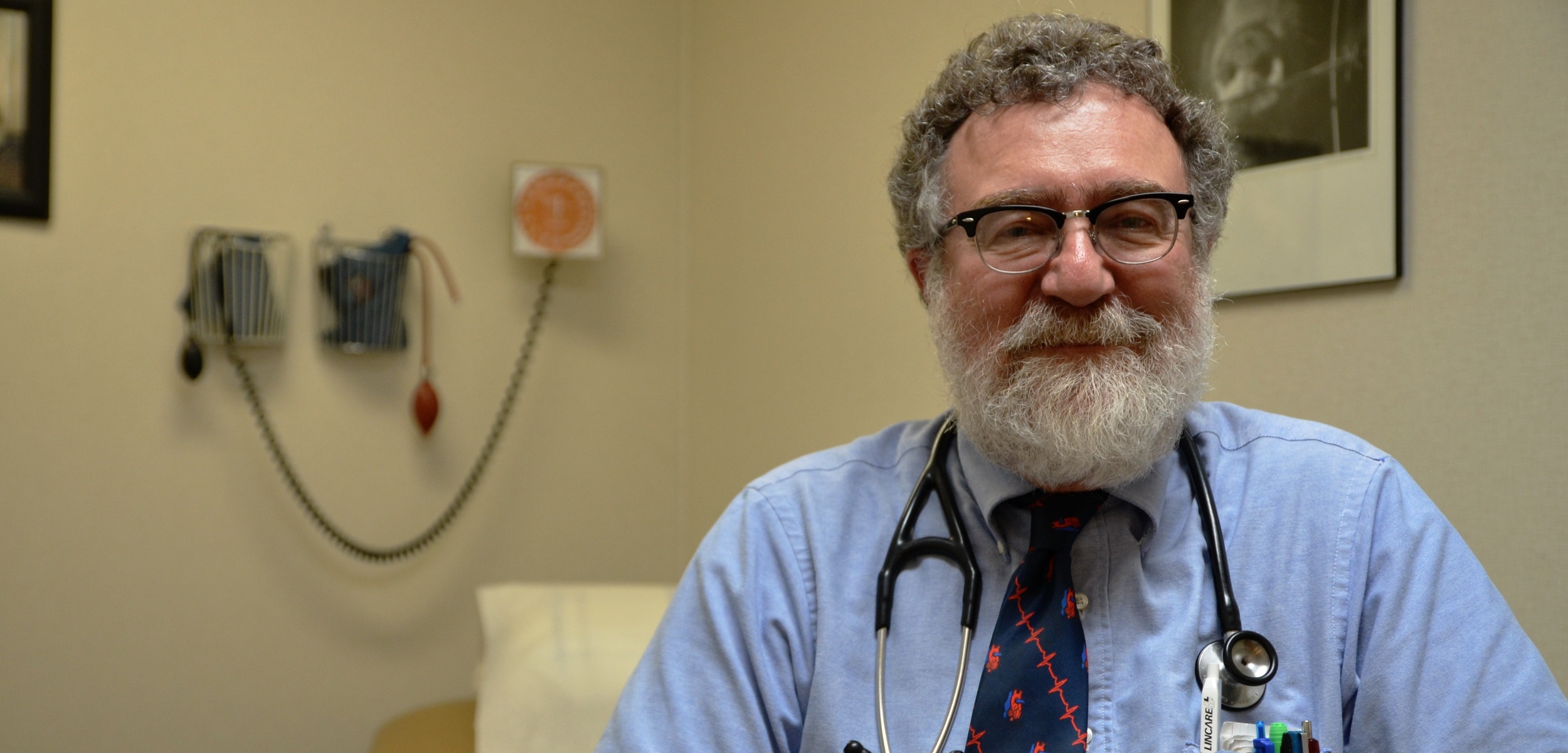 Dr. Robert Goldman joined the practice in 1984. He grew up in Dayton, Ohio and graduated from Lyman Briggs College at Michigan State University. He studied Epidemiology at the University of Minnesota School of Public Health, and worked for the Ohio Department of Health as a Public Health Representative for a year. He graduated from the Medical College of Ohio in 1976, and did an internship and residency in Internal Medicine at St. Joseph Mercy Hospital in Ann Arbor, Michigan, a strong community and referral hospital affiliated with the University of Michigan.
After completing his residency training, he followed his wife, Doris, to the University of Illinois. While she worked on her Ph.D., he cared for university students at the McKinley Health Service, and taught medical students as a Clinical Assistant Professor with the medical school. Once Mrs. Goldman (now Dr. Goldman) had completed the bulk of her studies in Ecology, they moved back East – closer to their families and to the community of Waynesboro, where Dr. Ternes was seeking an associate.
Since joining Waynesboro Internal Medicine Associates, Dr. Goldman has cared for patients in the Waynesboro Hospital and the office, served on committees – – including his present position as Chairman of the Medicine and Family Practice Service, and taught the occasional medical student as Clinical Assistant Professor with Penn State College of Medicine. Over the past 30 years, he has seen his three children graduate from Waynesboro Area Senior High School and two (so far) from college.
With the growth of the hospitalist programs nationally and locally, Dr. Goldman is now devoting most of his time to the office practice of medicine, along with a group of staff that really care about their patients and his colleagues Dr. Ternes and Mrs. Barkdoll.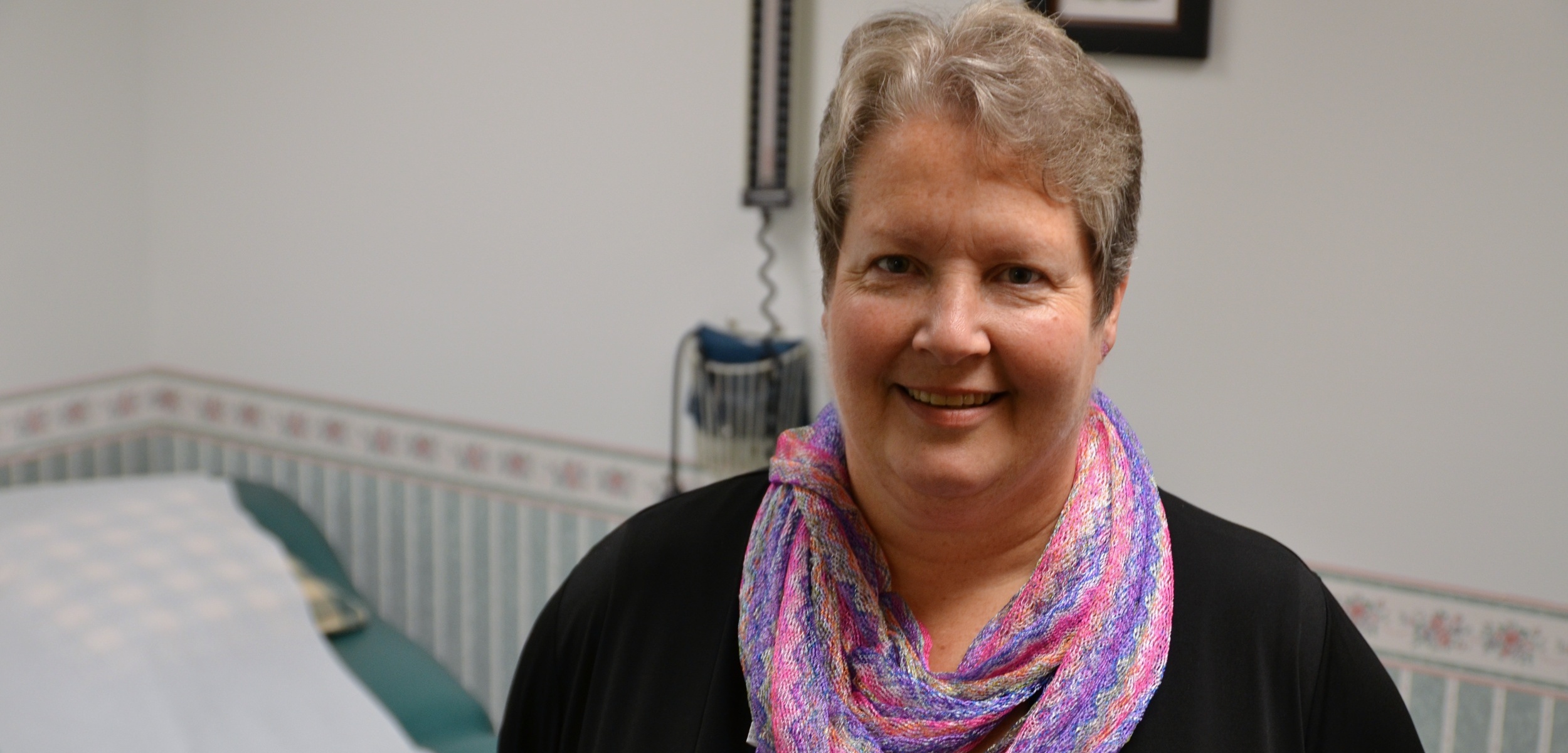 Carranda Barkdoll has been a nurse practitioner with Waynesboro Internal Medicine since 2001. Currently she works part time with the practice seeing all patients, but most of her focus is related to women's health and health prevention. For the past 11 years, she has worked full time at Penn State Mont Alto as the campus coordinator for the nursing programs. She has been practicing nursing for over 30 years with most of her experience in emergency medicine and pre-hospital care. Her educational background started in LPN school and she continued her education by receiving both her undergraduate and graduate degrees from Penn State. Presently, she is returning to Penn State to complete her doctoral degree in nursing. Her research interests are heroin addiction in rural Pennsylvania adolescents and most recently "aging in place" utilizing emerging technology.
Mrs. Barkdoll is a long time resident of Greencastle, married to Brian Barkdoll, life -long resident of Greencastle. She and Brian have two grown sons, both alumni of Penn State as well. Aaron has a degree in Wildlife and Fishery Science and Derrick has a degree in Pro-Golf management. Aaron resides in Greencastle and Derrick currently resides in Minnesota. Brian and Carranda are life members of the Rescue Hose Fire Company and Brian is currently the administrator of the Fire and EMS service. They share their home with a black lab named Steeler and two cats, Mia and Nittany. Her hobbies include but not limited to, reading and relaxing at the beach, watching a good movie, doing arts and crafts and just enjoying life.